January Meeting | Bringing Data to L.I.F.E. and Life to Data
Tuesday, January 18, 2022 -
January Meeting | Bringing Data to L.I.F.E. and Life to Data
What does it mean to bring data to life? Does data take on a "LIFE" of its own, or does it have to be nurtured, prodded, refined, pushed, and pulled along the way? Why should we even care? Marketing and customer experience expert Jay Baer once said, "We are surrounded by data, but starved for insight." Although it has been said that exabytes of new information are generated on a daily basis, how much of that data is actually meaningful? Does volume necessarily translate into value? What vision can we bring to bridge this gap?
A recent study involving more than 500 IT decision makers in the US and the UK found that businesses are missing out on $5.2 million in revenue due to untapped data. Your data are only as powerful as the business decisions they fuel. In this session, discover the four "L.I.F.E." pillars of relevant data that will bring meaning to these masses of numbers. Catch the right blend of left-brain logic and right-brain ideas. Recognize the value of answering questions you know and exploring questions you don't know. Find out how to turn obstacles into opportunities as you bring data to L.I.F.E. and life to data.
When: Tuesday, January 18, 2021, 6:00 - 7:30 pm ET
Where: Zoom meeting login information will be provided prior to the event
Who should attend: Open to all
Cost: FREE
CDUs/PD: 1 CDU / 1 PD Hour
Target Audience:
Project Business Analysts
Enterprise Business Analysts
Business Systems Analysts
Requirements Engineers
Business and Solution Architects
Business Relationship Managers
Project Managers
Managers of Business Analysts
IT Managers
BACoE and PMO Directors
Level:
Novice
Intermediate
Experienced
Business Analyst Manager
Schedule:
6:00 pm - 6:25 pm - Virtual Networking
6:25 pm - 6:30 pm - Chapter News
6:30 pm - 7:30 pm - Program
7:30 pm - 7:45 pm - Applying the topic to the IT BA role
About the Facilitator: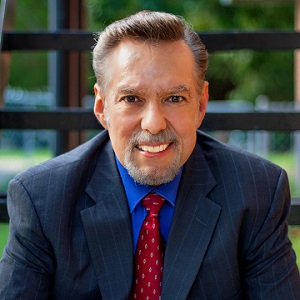 Dr. Joe Perez
Educator | Technologist | Speaker
Having received advanced degrees in secondary education, Joe began a ten-year career as an educator. While in this career, he furthered his graduate education, earning a doctorate in education. His career focus changed to IT in the early 1990's when he started as a Computer Consultant at NC State University. Three promotions later, Dr. Perez ended his successful 25-year career at NC State as Business Intelligence Specialist when he took another promotion to become Senior Systems Analyst at the NC Department of Health & Human Services (DHHS) in the fall of 2017.
In addition to his full-time leadership role at DHHS, Joe was named Chief Technology Officer at SolonTek Corporation in October 2020. With more than 12,000 followers on LinkedIn and several professional certifications, Perez has stayed active in the IT, HHS, and higher ed communities as a much sought-after resource, highly-recommended international keynote speaker, data analytics & visualization expert.
Registration:
To register, please use the Register Now button. Kindly ignore the 'Product not available' button below.
Online registration closes on January 18!
Multi-chapter collaboration:

Event Details:
January Meeting | Bringing Data to L.I.F.E. and Life to Data
Other:
Kindly ignore the 'Product not available' button below.