Lunch and Learn Series: Technique Boutique - Process Modeling
Tuesday, November 9, 2021 -
Lunch and Learn Series: Technique Boutique - Process Modeling
Get ready for the next session of our Lunch and Learn series! Here's an opportunity to take a break from your workday to enhance your BA skillset and share your knowledge with your fellow BAs. In our Technique Boutique session (hosted with our sister chapters, IIBA Palmetto and IIBA Halifax), we will explore process modeling.
Learning Objectives:
What is process modeling?
What are some use cases for process modeling?
How can you improve your use of this technique?
About our facilitator, Lesa King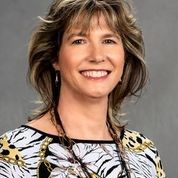 Lesa King is a Lead Business Analyst with the University Technology Office at Arizona State University (ASU), where she delivers the right solutions to enable students and staff to succeed. Within the university's Technology Office, she runs a monthly lunch-and-learn for BAs. She is also a founding member and former President of the ASU BA Community of Practice (COP).
Dedicated to the profession of business analysis, Lesa serves as the Vice President of Professional Development for the IIBA Phoenix Chapter. Lesa is an IIBA Certified Business Analyst Professional (CBAP), and she is certified as a Lean Six Sigma Green Belt and Scrum Product Owner.
She can be reached via:
https://www.linkedin.com/in/lesa-king/
Event details:
Who should attend: Open to all
When: November 9, 2021 - 11:30am to 12:30pm
Where: Virtually on Zoom (Zoom invite sent out after registration)
Cost: FREE
Registration
To register, please use the Register Now button.
Event Details:
Lunch and Learn series: Technique Boutique